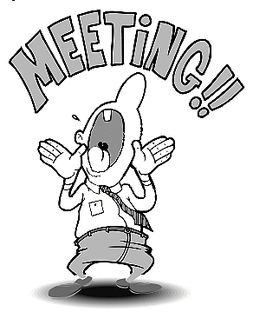 NEXT MEETING: Tuesday 29th April, 7pm.

Please come to the ANNUAL GENERAL MEETING (AGM) at Allensbury Resident Room, Allensbury Place, Maiden Lane Estate, London NW1 9YR (it is located on the ground floor of Allensbury Place next to the construction site off Broadfield Lane - please see map below).

Maiden Lane's new TRA is still very young and they need you to attend the meeting to keep it going. A minimum of 35 residents have to be present on the night in order to meet the council's requirements. If they do not have 35 members present on the night, the meeting will have to be reorganised.

The current members of the association are and have done a lot of good on the Estate from organising fun days, liaising between the Estate Office and tenants on repair issues, applying for funding for community projects via Kentish Town's District Management Committee, and so much more.

---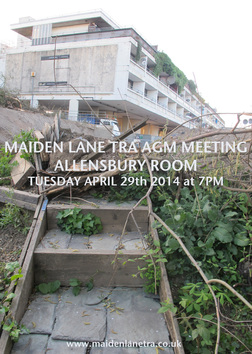 They want to improve the community spirit on Maiden lane but they need your help (and involvement) to achieve this! There are so many benefits of having a TRA on an Estate; they have already helped many residents with repair issues in their homes but it can only be as successful as the number of people directly involved in it and the number of residents that support it by turning up to meetings. So please, come to the meeting on the 29th and help them achieve this, together we are stronger. And come and share your ideas on how we can make living on Maiden Lane better.
CLICK HERE
to read about the benefits of a Tenant and Resident Association.
CLICK HERE
to find out more about the range of grants that Maiden Lane TRA can access via Camden for projects that would benefit of our community. They are always keen to hear from residents who would like to champion new projects that can improve our Estate: Activities, Gardening, Film Clubs, Lunch Clubs, Days out, Painting, etc.
---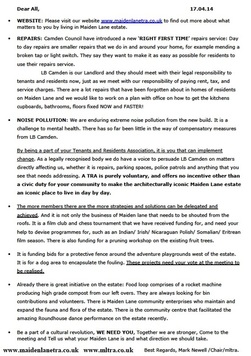 What is an AGM and why are they having this meeting?
All TRAs must hold an Annual General Meeting and it is now time for Maiden Lane TRA to hold theirs. At these meetings, the out going members (the current Chair, Secretary, Treasurer, etc) will need to present to their tenant and leaseholder members:
An annual report of the TRA work and achievement for the year.
Accounts which detail spending of grant funding and any other resources they have managed over the year.
Any new proposal or projects for consideration and agreement.

The meeting ends with the re-election of the 'Executive committee members': Chair, Secretary, Treasurer, etc. Any member of the association can volunteer to join the committee (if you are not yet a member of the Maiden Lane TRA, you can join on the night. To qualify you must be a Maiden Lane Council Tenant or Leaseholder. Private tenants and Freeholders are currently not eligible to join but can still attend the meetings).

Members of the committee volunteer their free time, it can be as little or as much as you can give.
---
---
NEEDED: Resident representative from Maiden Lane Estate on the Safer Neighbourhood Policing panel for the Cantelowes ward.
MESSAGE FROM PC DAVE GIBSON - PLEASE CONTACT HIM DIRECTLY IF YOU CAN HELP:


Cantelowes Safer Neighbourhood Team have recently reverted back to being a separate ward and are no longer joined with Kentish Town Ward/SNT.
Therefore Cantelowes SNT are in the process of arranging and setting up a new panel consisting of panel members, ideally a member from each Tenants residents association to represent their area who can raise any issues or concerns to the Police at future SNP meetings.
We will need a panel chair, vice chair and a secretary to be discussed and nominated at our first panel meeting, for whoever maybe interested in these positions please contact the Team.
We will be looking at using the Irish Centre in Camden Square to hold future meetings.
The next 3 meetings - dates to be confirmed will be advertised on the Cantelowes website soon, which will be held quarterly:
http://content.met.police.uk/Team/Camden/Cantelowes
Kind Regards
Dave Gibson | PC 324EK|Cantelowes SNT Dedicated Ward Officer| Camden BOCU
MetPhone
789357 |
Telephone
0208 7212 756|
Email
David.Gibson2@met.police.uk
or
Cantelowes.SNT@met.police.uk
Address
Kentish Town SNT, 99 Kentish Town Road, NW1 8PB